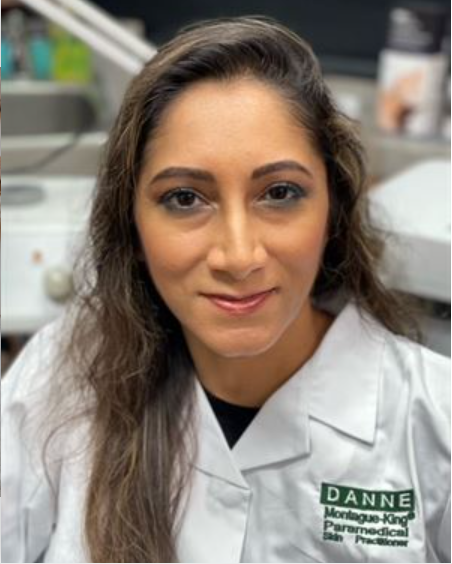 Anita is a licensed esthetician instructor, a certified DMK paramedical esthetician, and the head of our a skin care clinic. She has received extensive advanced training both internationally and in the United States in electrical modalities and advanced therapies such as the clinically proven and FDA-approved Celluma Light therapy for the management of multiple challenging skin conditions, including rosacea, melasma, psoriasis, inflammatory and non-inflammatory acne, eczema, skin depigmentation treatment, sun-damaged skin, acne scars, fine lines and wrinkles, sagging skin. In addition, she has taught and trained other estheticians at leading spas and has helped develop unique protocols and techniques to address a wide variety of skin conditions.
Anita has curated some of the most popular skin care brands for her clients, making her clinic one of the best skin care clinics in Katy, TX. With the latest line of skin care products, time-tested protocols, and modalities based on double-blind placebo studies and clinical trials to provide the best, most customized therapies for your skin concerns, she is committed to helping people achieve healthier skin and achieve their facial goals. 
The skin is the largest and most sensitive organ requiring constant care and upkeep, so entrust your skin to a licensed skin care professional. As an acne specialist, she has methods of improving hyperpigmentation and acne scars of clients of all races. Anita's three-month-long Acne Boot Camp Program is the ultimate solution to your acne problems.
Anita is an expert eyebrow threading specialist. She has received training in advanced brow services in England. Her lash perms and brow mapping and threading will give you the perfect brows that you crave. Contact us today to work with her now!